Views :219
Recommendation:
Votes:0
Discuss:0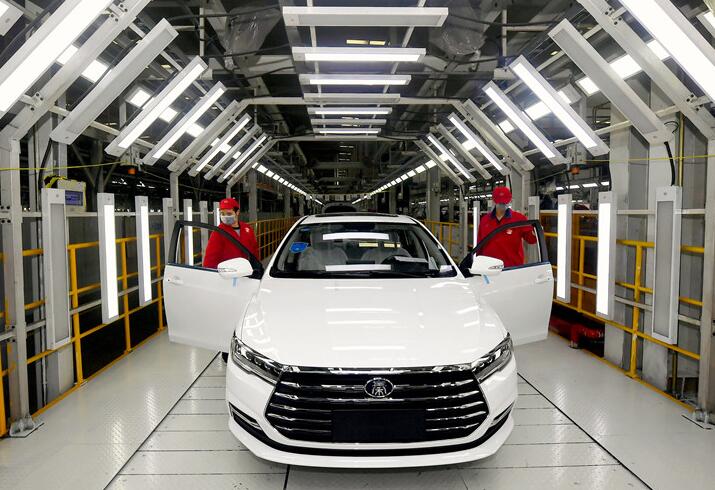 Employees work on an assembly line at a factory of vehicle manufacturer BYD Auto in Xi'an, Northwest China's Shaanxi province, on Feb 25, 2020.[Photo/Xinhua]
Auto companies have resumed production amid epidemic control efforts in different parts of China, making a contribution to the global auto industry.
Many vehicle manufacturers, including the Xi'an plant of BYD Auto and Beijing Benz Automotive Co Ltd, have resumed production with strict disinfection and registration procedures to guarantee the safety of employees.
As an important part of the global auto industry's supply chain, China's auto companies have showcased their responsibility to the global auto industry and confidence in winning the battle against COVID-19.
Source: China Daily
2020-02-27