Views :265
Recommendation:
Votes:0
Discuss:0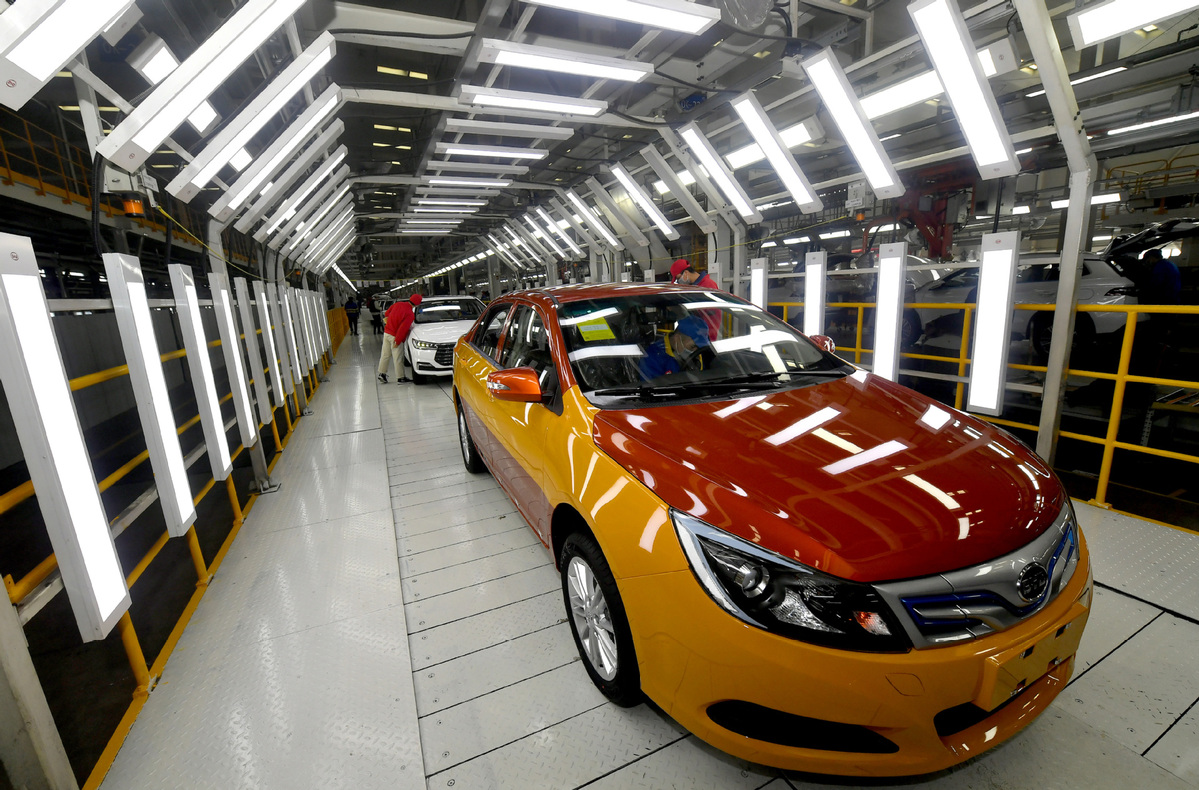 Workers check the cars at the production line at Shaanxi Automobile Group Co Ltd in Xi'an, Shaanxi province, on Nov 2, 2020. [Photo/Xinhua]
China's auto sector posted an upward trend in the first month of 2021, with passenger vehicle sales reaching 2.16 million units, up 25.7 percent year-on-year, according to China Passenger Car Association. The new energy vehicles played a vital role in contribution to the sales boom in January, Guangzhou Daily reported.
Data from China Association of Automobile Manufacturers showed that total automobile production and sales volume rose 34.6 percent and 29.5 percent, respectively, year-on-year in January.
Luxury vehicles witnessed a surge in sales, with 329,000 units of homemade luxury cars sold last month, rising 58.2 percent from a year earlier.
Premium car sales also rose 44 percent year-on-year, and achieved a month-on-month increase of 21 percent.
Audi's sales volume posted a 35.8 percent year-on-year increase in January, while Mercedes-Benz E-Class, GLC recorded sales of about 20,000 units, respectively.
Strong growth momentum was also seen in new energy vehicle sectors, with wholesale volume surging 290.6 percent year-on-year to 168,000 units last month.
Domestic NEV brand Nio delivered new 7,225 new cars in January, up 3.1 percent from a month earlier.
Xpeng and Lixiang, also known as Li Auto, achieved record high of monthly sales volume, with over 6,000 and 5,300 units delivered, up 470 percent and 355.8 percent year-on-year, respectively.
The top five automakers by NEV sales in China, SAIC GM-Wuling, BYD, Tesla, SAIC Motor Passenger Vehicle and GWM, all saw sales exceeding 10,000 units in January, data from China Passenger Car Association showed.
Cui Dongshu, secretary-general of the China Passenger Car Association, said the Chinese NEV sector has gradually transformed from policy-driven growth to market-based development.
The association estimated that total passenger vehicles sales in 2021 would turn positive growth.
Shi Jianhua, deputy secretary-general of the China Association of Automobile Manufacturers, said the annual sales growth rate is expected to stay at 4 percent.
Source: China Daily
2021-02-18