Views :255
Recommendation:
Votes:0
Discuss:0
RUBIK CONNECTION FOR ELECTRONICS INDUSTRY

COUNTDOWN TO THE FIRST AND EXCLUSIVE ASIA VIRUAL ELECTRONICS EXHIBITION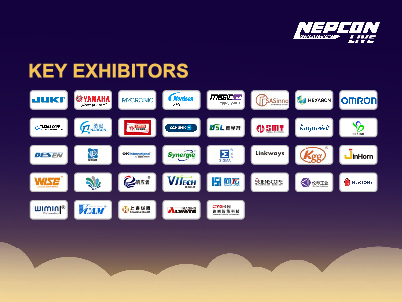 Are you ready for the NEPCON-Business-LIVE-Show?
"NEPCON LIVE" is the platform for your business to interact and connect with buyers and sellers in the electronics manufacturing industry across Asia.
The 2021 virtual edition is especially co-organized by NEPCON Asia, NEPCON Vietnam and NEPCON Korea, will create a room for business discussion, purchasing conversation and product information updates via various online activities and connectivity.
The RUBIK is ready for agile business rotation!
Let's grab your business matching opportunities now!
ONLINE & ONLY ONE DAY
26 MARCH 2021
9:30 - 17:30 GMT+7
Reserve your space for Exhibitor:
Project Manager - Mr. Savi Phan Ngan
Tel. +84 989 599 115
Email: ngan.phan@reedtradex.vn
Link:
https://webapp.reedtradex.co.th/regisonline/register/exhibitor?show=NEV21&locale=en-GB&interfaceLocale=en-GB&_ga=2.143036789.1596142209.1615792986-116297974.1559289968
Pre-register for Visitor:
Tel. +84 286 287 3355
Email: nepconvietnam@reedtradex.vn
Link:
https://ali2.infosalons.com.cn/reg/Nepcon21Survey/registeren/login
Only at NEPCON LIVE 2021, there will be more opportunities for electronic engineers and professionals to be gathered and exchanged information, new knowledge via by various exclusive activities under Marketing Campaigns, Business Matchmaking Service, and Networking platforms.
Source: NEPCON Asia, NEPCON Vietnam and NEPCON Korea
2021-03-25