Views :129
Recommendation:
Votes:0
Discuss:0
Show Name:
METAL-EXPO'2021
Show Date:
November 9-12, 2021
Venue:
Moscow, Russia, Expocentre Fairgrounds
Organizer:
Metal-Expo Co.,Ltd.
Website:
https://www.metal-expo.ru/en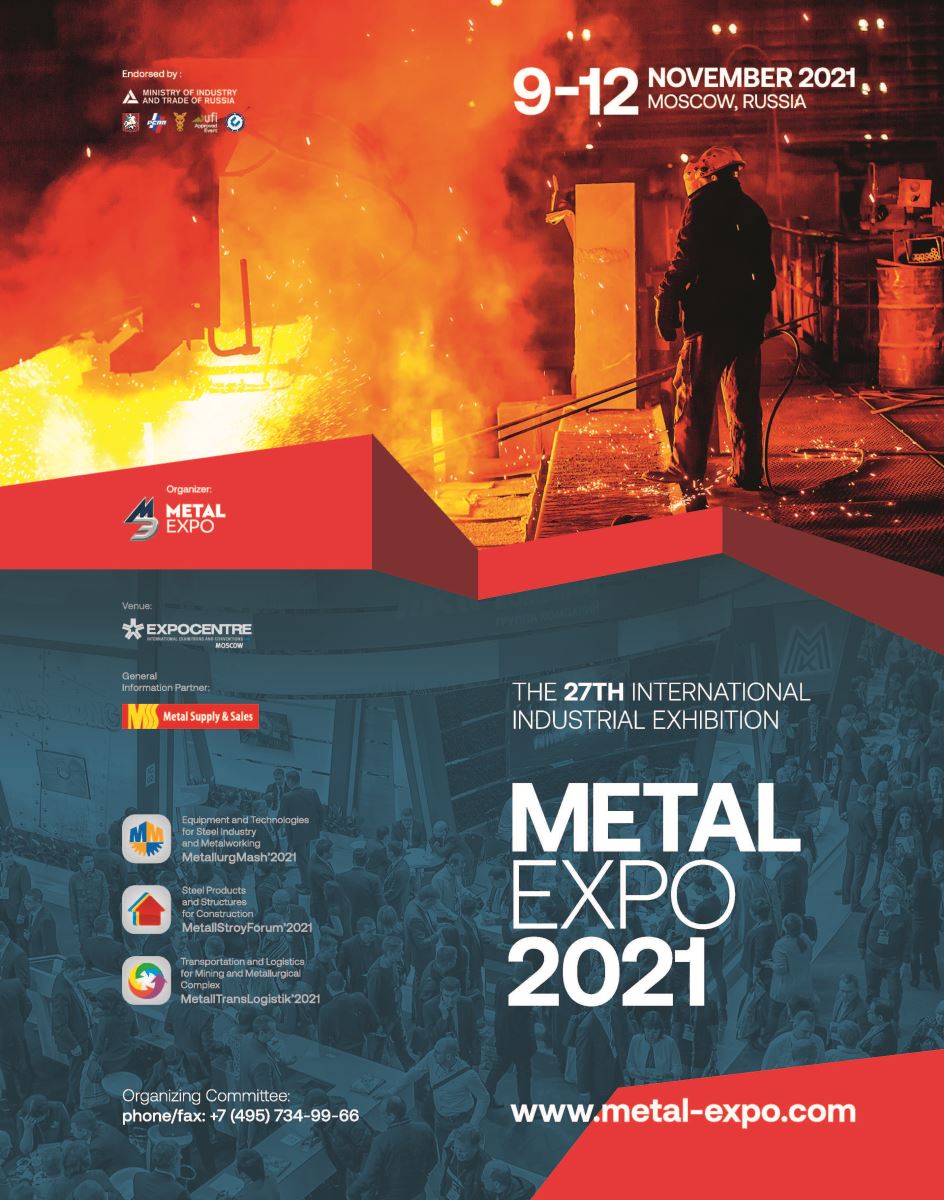 Metal-Expo'2021, the 27th International Industrial Exhibition will be held on November 9-12, 2021, Expocentre Fairgrounds, Moscow, Russia. More than 500 largest steel producers and equipment suppliers from Russia, the CIS and all over the world will exhibit the whole range of ferrous and non-ferrous products, as well as the most state-of-the-art equipment and innovative solutions to the steel industry.
For details, please visit www.metal-expo.com or call: +7 (495) 734-99-66.
2021-11-09