Views :91
Recommendation:
Votes:0
Discuss:0

Show Name:
Manufacturing World Nagoya 2022
Show Date:
April 13-15, 2022
Venue:
Portmesse Nagoya, Japan
Organizer:
RX Japan Ltd. (Formerly Reed Exhibitions Japan Ltd.)
Website:
https://www.japan-mfg-nagoya.jp/en-gb.html
What is Manufacturing World Nagoya?Asia's Leading!
Eeverything related to manufacturing is gathered!
This is the perfect place to introduce solutions for R&D cycle shortening, productivity improvement, quality improvement, VA/VE, and cost reduction to industry professionals. Manufacturing World Osaka consists of 7 specialized shows for each product category.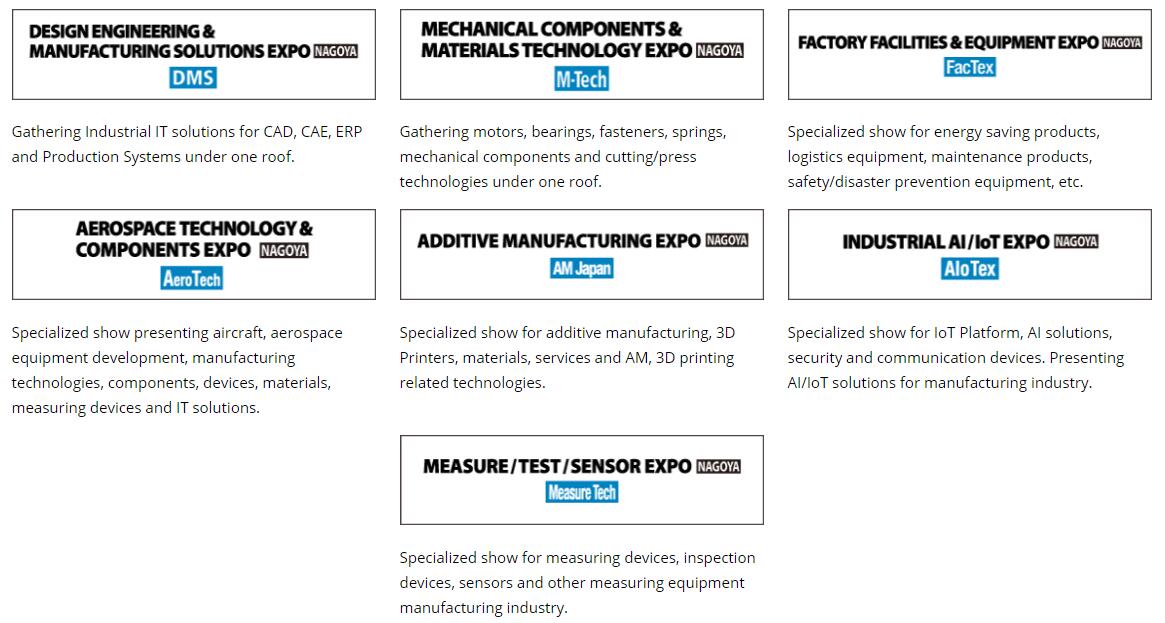 2022-04-13